Where are you? Where is East Street? I'm on East Street, but I don't see 116? Is East Street one way? Where do I park?
These are all questions we hear frequently. And we would like to help you out BEFORE you get lost.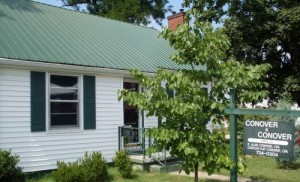 We are located at 116 S. East Street.
East Street runs along the railroad tracks in Harrodsburg. If you are coming from US Highway 127, you will go east on Lexington Street (US Highway 68) and swing a right just BEFORE you cross the tracks. But if you are coming from Lexington on US Highway 68, you will take a left just AFTER crossing the tracks.
This historic two-story home sets at the corner of Lexington Street and S. East Street.
If you are on East Street but do not see 116, you are likely on NORTH East Street. North East Street also runs along the tracks but on the opposite of the tracks from SOUTH East Street. Just come south, cross the railroad tracks at US Highway 68, and you will see us right away.
Believe it or not East Street is a two-way street, at least for now. It really causes little problem because the one-lane portion is very short.
Once at the office, you may park in either drive. Yes, it appears that we do not have much parking.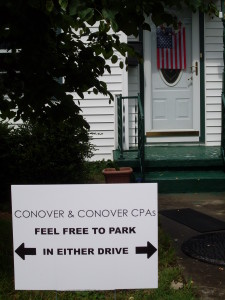 But the truth is we do not double book. There is additional parking if needed. But your scheduled time is just for you. In a sense, you have "reserve" parking.
But, please, do not park in the road. It is only one lane and the police insure that it is kept clear. Take advantage of your "reserve" parking, instead.
We look forward to seeing you.